Apply Business Account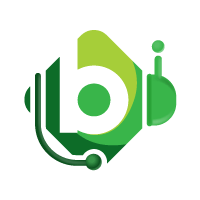 registered Business e-Banking service
completed through digital channels
Digital Banking Service Satisfaction Rate
*As of August 2022
Operational Efficiency Enhanced with
Collection and Payment Solutions
Help you accelerate cash flows
and streamline business workflows at the same time!
Improve Cash Flow with Online Financing Solutions
Whether you are applying SME Financing Guarantee Scheme, SME loans or other financing solutions, you only need to apply online in three steps to overcome all financial challenges!
Log on to Business e-Banking and stay tuned for our exciting offers
Encounter any problem while using our Digital Business Banking services? We provide you with all-round physical support!
24-hour Business Direct Hotline
Our dedicated Customer Service Representatives provide instant reply and follow-up
Live Chat
Connect with our Customer Service Officers via online messaging
Regular Webinars
Specialists help you solve problems with Digital Business Banking in daily operations to save you time and money
Get in the know in 30 minutes - How Hang Seng Digital Business Banking helps save you time and money!
Stay tuned for our next webinars!
Easy Learning
in 3 minutes
Haven't registered Business e-Banking?
Register now
---
Download Hang Seng Business Mobile App now
Please call 2198 8000 for enquiries.
To borrow or not to borrow? Borrow only if you can repay!
Terms and conditions apply to services. For details, please refer to related website.
Foreign Currency Risk
Foreign exchange involves exchange rate risk. Fluctuations in the exchange rate of a foreign currency may result in gains or losses in the event that the customer converts HKD to foreign currency or vice versa
RMB Currency Risk
Renminbi ("RMB") is subject to exchange rate risk. Fluctuation in the exchange rate of RMB may result in losses in the event that the customer subsequently converts RMB into another currency (including Hong Kong Dollars). Exchange controls imposed by the relevant authorities may also adversely affect the applicable exchange rate. RMB is currently not freely convertible and conversion of RMB may be subject to certain policy, regulatory requirements and/or restrictions (which are subject to changes from time to time without notice). The actual conversion arrangement will depend on the policy, regulatory requirements and/or restrictions prevailing at the relevant time.