Platform for Digital ID Verification
Please search and download the Hang Seng Business Mobile App from App Store, Google Play Store, or Huawei AppGallery.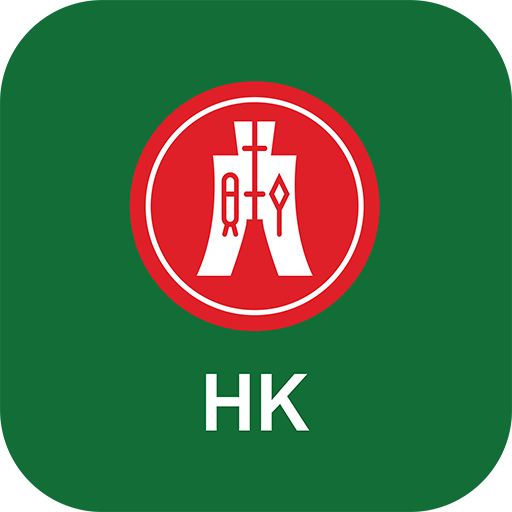 Please make sure you have stable data connections and have your HKID card ready. Then you can open the mobile app and start Digital ID Verification.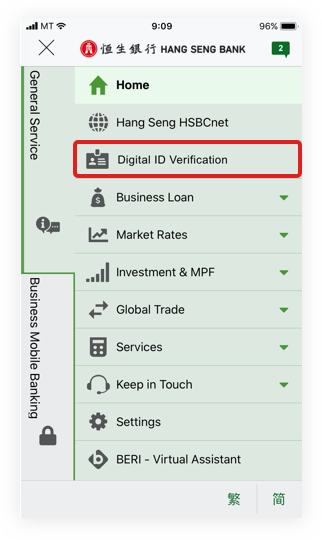 Entry point of Digital ID Verification

After tapping the top left corner menu icon ( 

 ) on the landing page, tap the icon of Digital ID Verification ( 

 ) in the tab of General Servcie.
3 Simple Steps of Digital ID Verification

This allows you to verify your identity by capturing your HKID card and taking selfies using the Hang Seng Business Mobile App. After that you can proceed with e-Confirmation for your online applications.

Step 1 - Verify Digital Verification ID

The Digital Verification ID will be shown in the SMS message sent from Hang Seng Business Online Application Platform. Start by entering this ID and registered mobile phone number.


Step 2 - Verify your identity

Follow instructions to take photos of HKID card and take selfies.


Step 3 - Create e-Confirmation password

Create a password for logging into e-Confirmation portal to complete e-confirmation.

Contact Us
Should you have any enquiries, please contact us via our Business Partner Direct Hotline at (+852) 2198 8000.