To provide you with better online protection, Hang Seng Bank has implemented efficient security measures. Two-factor authentication has been introduced for Personal e-Banking, Business e-Banking and Hang Seng HSBCnet. Please click below to find out more.
To provide you safe and secure e-Banking services, Hang Seng Bank has implemented the following security measures.
About two-factor authentication

Two-factor authentication uses a combination of two different factors to verify a user's identity.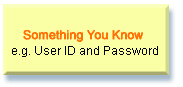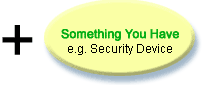 The benefits of using two-factor authentication
Improved security – Internet hackers cannot steal 'something you have' in our physical possession over the Internet.
Protection for high-risk transactions – High-risk Internet banking transactions are better protected by an additional authentication factor which is physically held by you only.