Investors should note that all investment involves risks. Prices of investment products may go up as well as down and may even become valueless. Foreign securities carry additional risks not generally associated with securities in the domestic market. The value or income of foreign securities may be more volatile and could be adversely affected by changes in many factors. Investors should not only base on this website alone to make any investment decision, but should read in detail the offering documents and the Risk Disclosure Statement of the relevant investment products.
We believe that wealth and health are both indispensable cornerstones for the pursuit of one's visions and blueprint for life. No matter whether you are planning to work in Hong Kong, or buy a flat or invest in the city, Hang Seng can provide you with products and services that best satisfy your needs, helping you make the most out of global investment opportunities to enhance your wealth.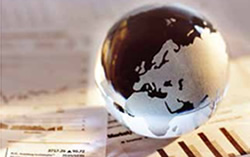 Amid fleeting market changes, financial experts at Hang Seng Investment Services Limited ("HSIS") will keep you up
close to market movements in Hong Kong, mainland China and around the world, helping you to plan ahead for your investment strategies. Regular market commentaries and market outlook seminars will be made available to you from time to time. You can also easily access HSIS's market commentaries from YouTube, our Market Info mobile app and our Investment Corner.

Well positioned in the Asian financial centre, Hang Seng provides you with a wide range of investment vehicles, covering deposits, securities, investment funds, foreign exchange, as well as structured products etc.