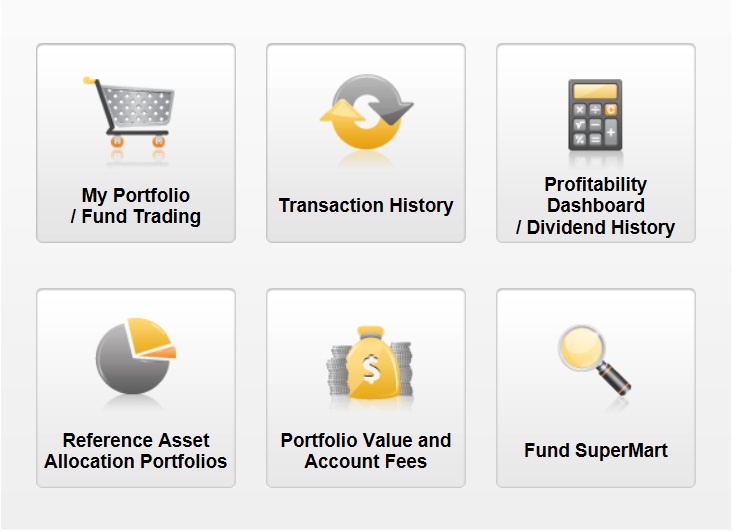 My Portfolio / Fund Trading
Allows you to manage your portfolio (including investment funds subscription/ switching/ redemption) according to market condition, personal investment needs and profile at all times and places.
Transaction History
Allows you to review your order status and settled transactions record for the past 60 days which facilitates your investment deployment.
Profitability Dashboard/ Dividend History
Allows you to review the performance of each investment fund in your iPower Account for reference.
Reference Asset Allocation Portfolios
Allows you to compare your investment funds portfolio with your selected Reference Asset Allocation Portfolio for reference.
Portfolio Value and Account Fees
Allows you to view the daily portfolio value and account fee for the investment funds in your account for the current month at a glance.
Fund SuperMart