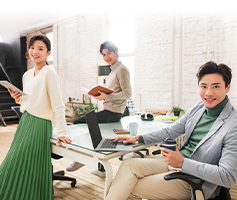 Life Insurance Plan Offers
Customers will be entitled premium discount for the first year upon successful application for any designated life insurance plan with the designated amount during the promotion period!
Know More
Your Goal:
Protecting the company from unexpected interruptions such as the sudden loss of a key employee.
Why Life Insurance?
Enjoy comprehensive protection and essential liquidity to safeguard your company and keep the business going during critical situation.