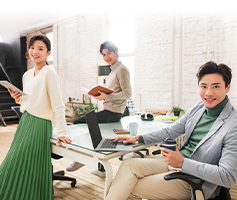 Life Insurance Plan Offers
Customers will be entitled premium discount for the first year upon successful application for any designated life insurance plan with the designated amount during the promotion period!
Know More
Your Goal:
Retaining talented employees and keeping staff turnover to a minimum.
Why Life Insurance?
Offer unique benefits to selected key executives, in addition to existing remuneration.