Scope of Services
B E R I can answer your general enquiries of below banking products and services. You may refer to the examples below.
Opening an Integrated Account requires the following service charges:
• Administration fee: HKD1, 200
• Company search fee: (Hong Kong registered) HKD150; (Overseas registered) HKD10, 000

You could make online appointment on Hang Seng Business Banking Website for account opening. For details, you could also call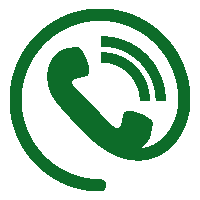 our 24-hour Business Partner Direct Hotline.

You can make account opening appointment via following: 

• Make online appointment on Hang Seng Business Banking Website; or
• Call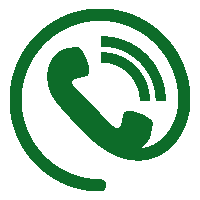 our 24-hour Business Partner Direct Hotline
For limited company, those Directors forming quorum, Principal Shareholders with 10% or more shareholdings and Authorised Signatories need to bring required documents and initial deposit to Hang Seng Business Banking Centre for account opening.

Now I could perform real time exchange with your simple instruction.

For example:
• Please exchange 200,000 JPY for me
• Please help to transfer HKD14,000 from my HKD savings account to JPY account

Please click here to view Hang Seng's prevailing tariff (see "Part B: Remittances and Foreign Exchange Services > Outward Remittances").

Note:
• Chinese characters in Remittance instruction (if any): An additional HKD150 will be charged (exempted for HKD Remittance to Macau or RMB Remittance to China).
• Amendment / cancellation of an Outward Remittance: If the Remittance instruction has not been sent out, there is no charge. Otherwise, HKD200 (handling charge) plus HKD100 (cable fee) and overseas bank charge (if applicable) will be charged.

The terms of DC issued to you must indicate "Irrevocable" and "Transferable". Ultimate supplier and ultimate buyer information will be disclosed in Transferable DC. Information such as total amount, unit price or shipment date etc. can be modified. 
No credit limit is needed for Transferable DC issuance. The payment will be made to ultimate supplier once the payment is received from buyer's bank.
Hang Seng will check the bills submitted by supplier match with the DC and ensure that payment will only be made when all criteria have been fulfilled. In case of any discrepancy, it must be accepted by customer before the payment is made.

Hang Seng Commercial Banking WeChat Official Account is an Official Account opened by Hang Seng Bank Limited on WeChat. It provides the hottest market news and receive updates of our latest products and services.

Please click here to the Hang Seng Commercial Banking WeChat Official Account page for more details.

Applicants are required to fulfill the following criteria to apply for Business Loan:
• Registered and with business operations in Hong Kong
• At least 6 Months of business operations
• For limited company, personal guarantee is required from ultimate beneficial owner(s) with at least 50% of ownership

Please upload your Business Loan document files with the following criteria:
• Condition 1: File format has to be either gif, jpg(jpeg), tif(tiff), png or pdf
• Condition 2: Maximum of a file size is 2MB (A maximum of 10MB for 5 files)
• Condition 3: File name cannot contain Chinese characters, space or symbols (e.g. &, %, $, etc.)

This Virtual Assistant is an automated service and therefore cannot answer questions specific to your account. All information provided is for reference only and does not constitute any offer for any products or services and is not intended to provide professional investment or other advice.
Please do NOT disclose in any conversation any account number, internet username, PIN, password, identity card number or any personal data which may enable your identity to be directly or indirectly ascertained.
The use of this Virtual Assistant is subject to the terms set out under the Important Message to Readers and Internet Privacy Policy Statement and the Notice to Customers and Other Individuals relating to the Personal Data (Privacy) Ordinance of Hang Seng Bank Limited ("Hang Seng"). By using this Virtual Assistant, you accept and agree to be bound by these terms.
The conversation content will be recorded, analyzed and used for this Virtual Assistant's accuracy and quality enhancement. The conversation content will be retained by Hang Seng for 12 months.
Data will be processed and stored by Hang Seng and authorised third parties, which may include processing overseas.
All products or services mentioned by this Virtual Assistant are subject to the respective terms and conditions. Please refer to our website hangseng.com/business for further details.
By using this Virtual Assistant or by starting a conversation with this Virtual Assistant, it constitutes your acceptance of this Important Notice for "Hang Seng Business Virtual Assistant B E R I" and agree to be bound by it.
This conversation will be assigned with a conversation ID, with which you may enquire about the conversation details and request for removal of the same via our Customer Service Hotline.