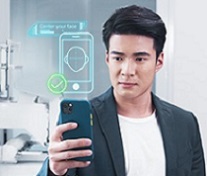 Enjoy business account opening offers worth over HKD88,888!
Open your business account fully online in as fast as 5 days!
Know More
Your Priority as a Business Owner:
Using business account for financial management, to raise operating efficiency and realise business plans without hassles. 

Integrated Business Solutions Account ("IBS"), One Stop Business Account Service:
Hang Seng Commercial Card* consolidates company expenses, streamlines payment processes effectively and saves costs.
Investment services to help your company grasp every investment opportunity in different market conditions to enhance the potential returns of your company's funds.
Exclusive business account with privileges on a wide range of banking products and services:


| | |
| --- | --- |
| Product | Privileges |
| Foreign Exchange | Preferential T/T exchange rate up to 140 basis points1 |
| Payroll Service | Full fee waiver2 |
| Hang Seng Commercial Mastercard | Annual fee waiver for first two years |
Business Account Monthly Fee Waivers which take into account your Total Relationship Balance3 with Hang Seng.


Total Relationship Balance
Monthly Fee
HKD100,000 equivalent or above
Waived
Below HKD100,000 equivalent
HKD20

0
The Bank reserves the right to suspend, revise or cancel the above Business Account privileges, revise any foreign exchange rates, fees, charges, special privileges, other services and the related terms and conditions at any time without any prior notice. In case of any disputes, the decision of the Bank shall be final and conclusive.